Treadmill – The Ultimate Home Exercise Option
Extremely busy people need to exercise too. However, those types of people usually don't have time to visit the gym. Aside from that, exercising in a gym filled with people requires a great deal of waiting just to use gym equipment. Many busy folks have found a better option — to purchase a treadmill and do fitness workouts at home.
Most busy people go out of the office at night, which is a bad time to work out in the gym. The body is already tired at this point. Moreover, paying for a monthly gym membership fee is not a very good option in these hard economic times. In light of these circumstances, it is a better alternative to invest in home exercise equipment such as the treadmill.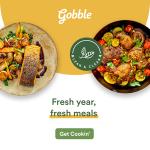 Treadmills allow you to simulate walking and jogging without having to go outdoors. You can also pick up your own pace depending on your level of fitness and intended workout goals.
A walking workout accomplishes a lot of benefits for the body than the average person is aware of. For example, walking affects the entire body. Also, if you swing your arms to and fro while walking, you will be able to burn more body fats and pump up your heartbeat rate. Treadmill is the next best option to genuine walking.
Using a treadmill also saves you lots of money. For just a few hundred dollars, you can obtain this exercise equipment and enjoy great exercise hours in the next few months or years. Compared to yearly gym membership fees, a treadmill will cost you less money. Add convenience and comfort to the list of advantages.
Doing a treadmill workout allows you to do other things while exercising. It also allows you to exercise even on a tight schedule. Some people complain that the treadmill is a boring and tedious workout, while others find this an opportunity to read a book or watch TV while working out.
Recent treadmill units are portable and save space. Treadmills that can be folded after use are terrific options for those who have limited space at home. When not in use, you can store your treadmill inside your cabinet, sofa corner, bedroom, or practically anywhere in the house. Anytime you want to use it, just pick it up and have an intense workout on the spot.
When buying a treadmill, choose those with workout features. Treadmill models with an incline raise the effectiveness of the exercise. Using the incline on the walking platform, you can decide to go slow or fast. Some treadmills have preloaded programs that let you beat certain workout barriers. If you're willing to accept the challenge, you simply push the button and sweat it out.
Treadmills are awesome investments for your health and fitness. They provide homerun advantages such as flexibility, convenience, and accessibility. Moreover, you also enjoy the benefit of working out at the time that suits you best.
Treadmill - The Ultimate Home Exercise Option
by
Steve