With thousands of weight loss exercises, diets, fad diets available at our disposal, losing weight has never been so easy. Enrolling in a good fitness regime, eating proper diet, consuming fewer calories can get you the weight you that always wanted. Despite the fact, it is easier said than done as more and more people are struggling to reduce weight and find it hard to achieve. Check your weight loss mindset.
Losing weight needs motivation more than any other thing. No doubt exercise and diet are an important aspect of weight loss, however one has to constantly persevere through the rigorous exercise regimes and follow a strict diet in order to lose weight; which needs a lot of will power and preparation on a person's behalf.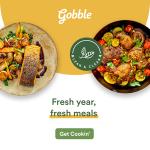 [hana-code-insert name='NutriSystem2016′ /]
Following are some tips to make a proper plan and set your mind towards weight loss
1. Set A Realistic Goal
Most of the weight loss resolutions break because of a simple reason- they are too unrealistic. It can be said that nothing is impossible and one can achieve anything they put their minds on, however one needs full dedication to achieve the same. If you have all the sweet time in the world only for weight loss, you can lose any amount of weight you desire; however with all the responsibilities, work, family etc. time is something one lack. So instead use the available time at your disposal and chart out a realistic goal according to it.
2. Get A Buddy
Quite often you will come across situations where you would like to skip a morning walk or quit an exercise regime; this is the time when you will need a buddy who can motivate you and give you company. Also you can motivate him or her when she is lazing around. This way you will benefit from each other.
3. Vary Your Exercise And Diet
Sticking to the same regime everyday might eventually become boring and hence it is best to regularly rotate your exercise and diet plans. You can go for a game of soccer instead of the usual aerobics or even a dance class. Variety will also target different parts of the body which were initially unused. The same is true about diet too.
4. Positive Attitude
A lot has been said about positive attitude. Not only does it help you to stay on track even if you are not getting any results, it also helps you to better accept your body. Paste some of your favorite quotations somewhere you can easily see every day. It will give you the much needed motivation when you are feeling low or want to do something which is quite hard.
5. Chart Your Progress
Keeping a track of your progress can work wonders in your weight loss endeavors. A constant progress is what you must aim for rather than fluctuations. Tracking your progress can provide you the motivation if you are going in the right direction as well as ring the alarm if you are straying off it. Buy a good measuring tape for the purpose and note down the data in a book. Also get your weight measured regularly and keep a note. You can alsochange your exercise and diet regime according to the changes you are noticing.
By following these methods combined with the perfect exercise and diet regime suitable for your body, you can easily lose those extra kilos and fulfill your new year resolution of getting the perfect weight.
Author is a writer with a zeal to help people through her informative blogs on health and nutrition. She has written various informative posts related to prevention of acne, hair fall, graying of hair etc.
Related articles
How To Set Your Weight Loss Mindset
by
Steve