Detoxification of the body is not just for weight loss, it is also for cleansing the colon and purifying the internal organs. There are a number of detox drinks that one may purchase at any health food store today. However, the best detox drinks are made fresh in your own kitchen. Detox drink recipes vary according to the purpose for which you were doing the detoxification, as well as your own personal preferences.
It is prudent to detoxify any time you have overindulged in food or drink, or are feeling unwell. Delicious, nutritious, and easy to make, the best detox drinks will eliminate waste and toxic substances that have accumulated in your body. All of us take in unhealthful substances, whether by breathing or in the foods we eat, on an almost daily basis. If you have been constipated, detoxification is one avenue to relief. When our systems become inundated with harmful substances, we may feel sluggish, weak, and vulnerable to illness. Healthful eating and regular exercise are important to say the least, however, even when these two rules are followed, there are times when we need to use the process of detoxification to feel our best.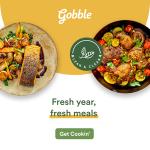 The importance of drinking enough pure water cannot be overstated. Each morning begin with a glass of freshly squeezed lemon juice in warm water. You may follow that with any number of detox drink recipes some of which are listed here. Particularly delicious is the peach juice drink, which is made by combining 2 to 3 peaches in your blender with a bit of fresh basil or fresh coriander. The carrot-vegetable juice detox, is rich in beta-carotene and is made by combining 2-3 fresh carrots with one kale leaf and a mint leaf or two in your blender, adding fresh water as needed.
Blending 2 to 3 green apples with one carrot, two leaves of Swiss chard, three sprays of watercress, and a celery stalk make the always-popular apple-vegetable detox drink recipe. As usual, add water as needed. Avoid using sugar or dairy products in detox drinks. If you must have more sweetness add fruit or berries. The important thing is to make sure that you are ingesting the juices of fresh vegetables and fresh fruits only, combined with pure water. In between detox drinks, keep yourself hydrated with plenty of water.
If you do not tolerate plain water well, simply add a bit of lime or lemon juice. You may also add a bit of orange juice. A dash of ginger will help ward off any nausea. Within a few days, you should see a pleasant change in your complexion, a rise in your energy level, and experience a more restful sleep.
Related articles
Cleansing The Body With Detox Drinks
by
Steve