[hana-code-insert name='NutriSystem2016′ /]
In an appearance on the Oprah Winfrey show to promote her movie Dreamgirls, Beyonce Knowles told Oprah that in order to lose weight fast for her part as Deena Jones the skinny lead singer based upon the real life singer Diana Ross, she had to go the extra mile.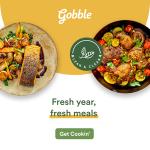 To do so Beyonce followed the Master Cleanse Diet which is also known as the Lemonade Diet or Lemonade Fast. The diet or master cleanse is a liquid diet geared at completely emptying your intestinal tract using a lemonade like juice made up of fresh lime, lemons, cayenne pepper and maple syrup.
Lemonade Recipe
2 oz. of fresh squeezed lemon juice. (not bottled lemon juice, or lemonade)
2 oz. of maple syrup
1/4 of a teaspoon cayenne pepper
2 Cups of Water
There are many versions of this master cleanse diet on the internet, but the die-hard lemonade dieters follow the diet for 10-14 days drinking only the above drink six to twelve times a day. Some online versions of the diet also allow you to drink Herbal or Slimming Teas in addition to the Lemonade. Although why you would need a slimming tea to act as a laxative when the "lemonade juice" will work through your intestinal tract is beyond our understanding.
Followers of this diet can expect some unpleasant side effects which will include:
Diarrhea
Dizziness/Nausea
Decrease in energy
Inability to concentrate
Extreme hunger
Beyonce did admit to Oprah that she also included fresh vegetables in her 14-day cleanse. She said following the cleanse was necessary because they switched from filming her character from age 16 to 36 years of age with only two weeks in between. She wanted her character to be realistic she was quoted as saying "Back in the sixties, models like Twiggy were popular and I knew Deena would have been thin then."  Beyonce was also quoted as saying that a nutritionist recommended the fast for quick weight loss and "As soon as it was over, I gained the weight back."
Lose Weight Fast with The Lemonade Diet
by
Steve